WE CREATE AND OFFER EXCLUSIVE CURLING EVENTS AND ORGANIZE COMPETITIONS AT ELITE LEVEL
With long experience to produce events at the highest level we have a particular eye for detail and the implementation of new concepts and ideas - always with Curling as the main ingredient.

Each event has its own unique challenges and is adhered to on a customized basis from the first contact with you as a customer to the day many months later, from concept to implementation of the event of the day.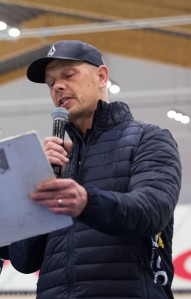 "I feel honored and keen to lead this project and I'm sure there will be some really exciting days in Jönköping with curling at the very highest level.

It will also be really good for the crowd, so make sure you buy tickets now, says project manager Rolf Wikström"



FOR TICKETS and more infomation - go here!



In addition to Jönköping, the competition will be held in Shanghai, China, Omaha, USA and Beijing in China.


Läs hela inlägget »
BIG CURLING / Stockholm Ladies Curling Cup

Phone: +46 (0)8 622 55 50 • Mobile: +46 (0)70 772 70 75 • E-mail: rolf.wikstrom@bigcurling.se
Web: www.slcc.se / www.bigcurling.se

Address: c/o ArenaProfil Sweden AB, Kevinge Strand 20, 182 57 Danderyd, Sweden



大冰壺/斯德哥爾摩女子冰壺杯

電話 +46 (0)8 622 55 50 • 移動 +46 (0)70 772 70 75 • 電子郵件 rolf.wikstrom@bigcurling.se
捲筒紙 www.slcc.se / www.bigcurling.se

地址 c/o ArenaProfil Sweden AB, Kevinge Strand 20, 182 57 Danderyd, Sweden