WE CREATE AND OFFER EXCLUSIVE CURLING EVENTS AND ORGANIZE COMPETITIONS AT ELITE LEVEL.
With long experience to produce events at the highest level we have a particular eye for detail and the implementation of new concepts and ideas - always with Curling as the main ingredient.

Each event has its own unique challenges and is adhered to on a customized basis from the first contact with you as a customer to the day many months later, from concept to implementation of the event of the day.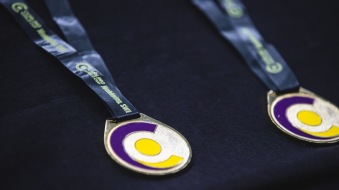 The Curling World Cup Grand Final groups have been announced and have produced some mouth-watering match-ups as teams do battle for the inaugural titles.
The showpiece event takes place on 8 – 12 May in Beijing's Shougang Arena and will see the inaugural Curling World Cup champions crowned.

Competing in China's capital with $USD 280,000 in the prize pot will be eight Olympic medal-winning teams - including three gold medal winners – and dozens of world championship medallists.

SE MORE HERE
Läs hela inlägget »
BIG CURLING / Stockholm Ladies Curling Cup

Phone: +46 (0)8 622 55 50 • Mobile: +46 (0)70 772 70 75 • E-mail: rolf.wikstrom@bigcurling.se
Web: www.slcc.se / www.bigcurling.se

Address: c/o ArenaProfil Sweden AB, Kevinge Strand 20, 182 57 Danderyd, Sweden



大冰壺/斯德哥爾摩女子冰壺杯

電話 +46 (0)8 622 55 50 • 移動 +46 (0)70 772 70 75 • 電子郵件 rolf.wikstrom@bigcurling.se
捲筒紙 www.slcc.se / www.bigcurling.se

地址 c/o ArenaProfil Sweden AB, Kevinge Strand 20, 182 57 Danderyd, Sweden